2008-2010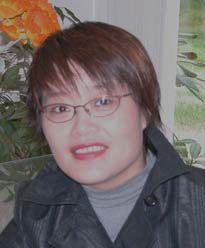 Past President – Xiaoping Chen
Xiao-Ping Chen, (Ph.D., University of Illinois) is Professor of Management at University of Washington since 1999. Prior to UW, she was on the faculty of Indiana University and of the Hong Kong University of Science and Technology. She is a Representative-at-Large in the OB Division of the Academy of Management. She has published her research in journals such as Academy of Management Review, Journal of Applied Psychology, and Organizational Behavior and Human Decision Making. Her interest in IACMR is to advance management research on firms operating in the Chinese context.
---

Program Co-Chair and Chair of the Local Arrangements Committee for 2010 Conference – Xiongwen Lu
Professor Xiongwen Lu is Dean of School of Management at Fudan University. He is also Honourable Professor of Faculty of Economics & Business at The University of Hong Kong and BI Norwegian School of Management. Professor Lu began his academic career at Fudan University in 1991. He had been Assistant Dean, Chair of Department of Marketing, Associate Dean, Executive Associate Dean, and was appointed in September 2006 as his current position of Dean. Professor Lu's research focused primarily on Chinese immature market, service marketing, internet marketing and enterprise re-organisation etc. He has contributed more than 40 papers, published several books, including Retaking Economic Center Stage: Transformation and Integration of Yangtze Delta Economy (co-author), Service in Marketing (Second Edition) (co-author) and Corporate Strategic Management (co-author). He has served as Consultant to many leading companies including Bell-Alcatel, MasterCard Worldwide, Emerson Electric, L扥real, Coca-Cola, China UnionPay, and etc, providing counsel on business strategy, marketing, enterprise re-organisation etc. He is also the Standing Director of the Chinese Marketing Association and a member of the Tenth Committee of All-China Youth Federation. Professor Lu graduated from School of Management, Fudan University, and has a doctorate in Economics. He was a Post-doctoral Research Fellow at Tuck School of Business, Dartmouth College, USA, as well as a Visiting Scholar at Sloan School of Management, MIT, USA and Fisher College of Business, the Ohio State University, USA.
---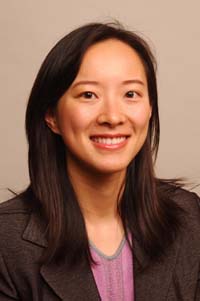 Executive Secretary/Treasurer – Xin Yao
Xin (Eva) Yao (Ph.D., University of Washington) is Assistant Professor of Management and Entrepreneurship at the Leeds School of Business at the University of Colorado at Boulder in Colorado (2009- ). She was at the W. Frank Barton School of Business at Wichita State University in Kansas (2005-2009). Her research interests focus on the socio-psychological processes in entrepreneurship, including topics such as entrepreneur identity/motivation, founder-CEO succession, new venture financing, and emotional labor. Her articles have been published at the Academy of Management Journal, Organizational Science, Entrepreneurship Theory and Practice, Journal of Business Research, Group Processes and Intergroup Relations, and Journal of American Medical Association. She has also co-authored chapters on emotion sharing and job embeddedness/turnover.
---

Representative-at-Large for The Americas – Yan Zhang
Dr. Yan Zhang (Anthea) is an associate professor of Strategy at the Jesse H. Jones Graduate School of Management at Rice University. Dr. Zhang's areas of specialization include CEO succession, corporate governance, global strategic alliances, and multinational companies' operations in emerging markets. Her research has been published in top-tier journals including the Academy of Management Journal, Strategic Management Journal, Journal of International Business Studies, and Journal of Management. Currently, she serves on the editorial board of the Academy of Management Journal. Dr. Zhang is a member of the Academy of Management, Strategic Management Society, and the Academy of International Business. She is a founding member of the International Association on Chinese Management Research. She has taught Global Strategic Management, and International Strategic Alliances in the MBA, the MBA for Executives, and the MBA for Professionals programs of the Jones School. She received a B.A. and a M.A. in Economics from Nanjing University, Nanjing, China; a Master of Philosophy degree in International Business from City University of Hong Kong; and a Ph.D. in strategic management from the University of Southern California. Prof. Zhang's homepage, http://www.jonesgsm.rice.edu/Faculty/YanZhang/
---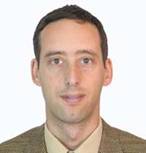 Representative-at-Large for Europe – Carl Fey
Dr. Carl F. Fey is an Associate Professor at the Institute of International Business at Stockholm School of Economics (SSE) in Sweden. He is also part of SSE's new China Economic Research Center. Dr. Fey has also served as a visiting professor at China Europe International Business School (CEIBS) in Shanghai, China. Dr. Fey's research focuses on international aspects of organizational culture, strategic human resource management, leadership, foreign market entry, and knowledge transfer. Most of Dr. Fey's research focuses on how one needs to adapt management theory and practice for success in the transforming economies of China and Russia. Dr. Fey has published over 30 articles in various journals including the Journal of International Business Studies and Organization Science. Dr. Fey's teaching is in the areas of international management, organizational behavior, and strategy currently primarily at the executive level (both company-specific training programs and EMBA programs). Dr. Fey has also worked as a consultant for many leading foreign and local firms in China and Russia including TNK-BP (Russia's largest foreign investment deal), and Siemens (one of the largest investors in China). Dr. Fey regularly travels to China for research, teaching, and consulting and in his free time is a lover of outdoor adventure. Carl.Fey@hhs.se, Tel. (46-8)-736-9450.
---

Representative-at-Large for Asia Pacific – Xiaohua Yang
Dr. Xiaohua Yang is a senior lecturer in the faculty of Business, Queensland University of Technology (QUT) in Brisbane, Australia. She holds a doctorate in International Business/Strategic Management from the University of Kansas, USA. Dr. Yang's scholarship has centered on firms' competitive strategies intersected with international institutional environments. She has published and presented numerous papers in international journals, books and conferences in the area of international strategic alliances, internationalization of firms, expatriate management, international firms' practices on corporate social responsibility, and foreign market entry strategies. She is the organizer and a co-editor for Asia Pacific Journal of Management Special Issue Conference on Varieties of Asian Capitalism: Indigenization and Internationalization. She has taught and lectured in four continents: North America, Asia, Australia and Europe. She has held a faculty position at Hangzhou Dianzi University, has been an honorary professor at Sichuan University, and a visiting professor at National Sun Yat-Sen University. For nearly 10 years, she directed and taught in overseas programs in a number of countries, including China, UK, and Singapore. Dr. Yang has been a board member of several organizations, including Brisbane Anglican Churc, St Paul School Council, Gold Coast City Council, International Relations Advisory Board, and Brisbane City Hall Kindercraft Management Committee. She has organized many practitioner oriented workshops and forums for the business communities. Dr. Yang believes that IACMR is in a unique position to serve as a bridge linking Chinese management scholars with those from other parts of the world. She has a passion for creating a forum where Chinese scholars can join the global scholarly community and participate in global scholarly conversations so that they can contribute to the body of global management knowledge as well as the management research in the Chinese context.
---

Representative-at-Large for the Chinese Mainland – Baiyin Yang
Baiyin Yang, (Ph.D., University of Georgia) is professor of human resource development and organizational behavior at Tsinghua University. Prior to Tsinghua, he was on the faculty of Auburn University, the University of Idaho, and the University of Minnesota. His research interests include adult and organizational learning, program planning and evaluation, power and influence tactics, cross-cultural management, theory-building methodology, and quantitative research methods. His paper on holistic theory of knowledge and learning has been recognized as an outstanding article by the journal of Human Resource Development Review, and he won the best research paper award four times by the Academy of Human Resource Development. He is presently serving as the associate editor of Human Resource Development Quarterly. He is also associate editor for China and the Far East of Human Resource Development International and consulting editor of Adult Education Quarterly. His interest in IACMR is to foster cross-disciplinary, cross-cultural and cross-boundary studies so as to advance our understanding of management in China. He has a passion for Chinese management research and has committed to discover and theorize Chinese indigenous management concepts and theories.
---