IACMR Young Scholar Development Series #14
IACMR · Wiley Webinar Series: Publishing Successfully on International Management Journals
Session 3: Meet Editor in Chief of R&D Management – Peer Reviewing in Management Journals
Speaker: Alberto Di Minin (Sant'Anna School of Advanced Studies in Pisa, Italy) ;Qingqing Xiao (Journal Publishing Manager, Wiley)
Host: Jiwen Song, University of Leeds
Date and Time: 15:00-16:30, Tuesday, 18th October (Beijing Time)
Language: English
Platform: Zoom
Intro
Editor in Chief Alberto Di Minin will introduce R&D Management Journal, a leading peer review academic publication in the field of innovation and technology management. He will describe the characteristic of the journal and specifically the close ties between scholarly and professional community. As EiC in lead management journal, Prof. Di Minin will talk about skills to response peer reviewing during article submission and finally lead to a successful publishing from his aspect.
Wiley's experienced Journal Publishing Manager Qingqing Xiao will introduce Wiley's management journal portfolio, and she also will introduce peer reviewing process in scientific publishing, give tips went author response peer reviewing comments.
Agenda

Speakers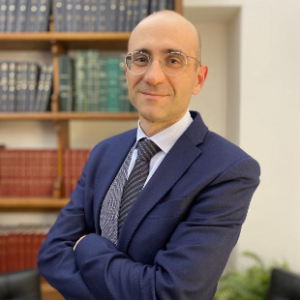 Alberto Di Minin
Sant'Anna School of Advanced Studies in Pisa, Italy
Alberto Di Minin, Full Professor of Management at the Sant'Anna School of Advanced Studies in Pisa. He deals with innovation management, and in particular with technology transfer, Open Innovation and new business models. Prof. Di Minin is Co-Editor in Chief of the R&D Management Journal, director of the Galilei Institute at Chongqing University. He analyses and writes about the Italian and European innovation ecosystem as a freelancer with Nòva del Sole 24 Ore, the main financial daily newspaper in Italy. He is the Italian representative in the OECD Innovation and Technology Policy working group.
Qingqing Xiao
Journal Publishing Manager, Wiley
Qingqing Xiao has over 7 years' experience in academic Publishing. Now, she is responsible for leading and managing the publication of Social Science journals in China, seeking new opportunities to develop Social Science portfolio in China.