Job Announcement from School of International Business, Southwestern University of Finance and Economics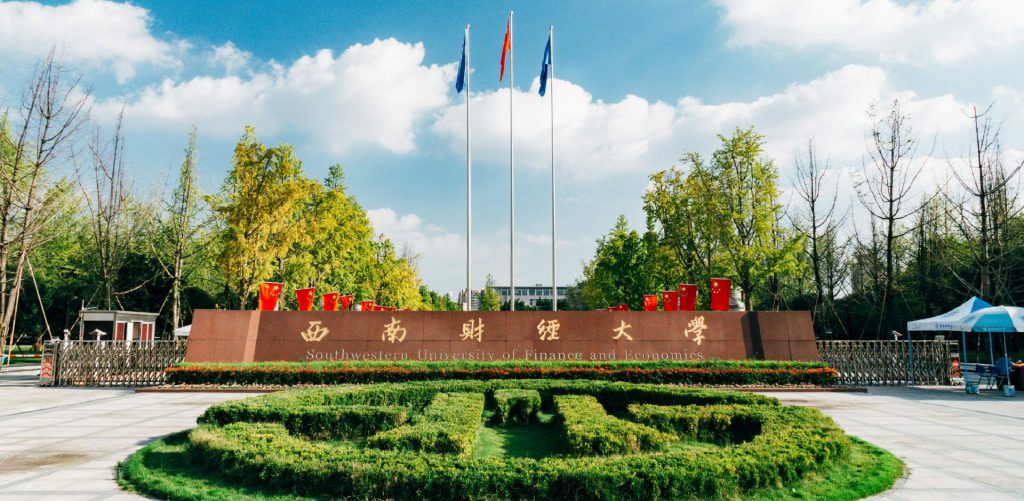 ACADEMIC POSITIONS IN INTERNATIONAL BUSINESS
Department of International Business, School of International Business
Southwestern University of Finance and Economics
Location: Chengdu, Sichuan Province, China
Multiple Positions: Assistant/Associate/Full professor
Contract: Full time
Meetings can be scheduled during AOM 2023 conference in Boston (August, 4th, 2023). You may make appointments with us through https://career-center.aom.org/jobs/18886106.
About the Roles
The school of international business at Southwestern University of Finance and Economics invites applications for multiple faculty positions as Assistant, Associate or Full professors in International Business. Key areas of appointment include the following:
International Business
International Human Resource Management
Cross-cultural Communication and Management
International Finance
International Marketing
Entrepreneurship
International Trade
International Organization
Qualifications
Candidates must possess and earned a doctorate in business, management or a closely related discipline. Applicants who are currently doctoral students must complete all degree requirements by July 1, 2024. Successful candidates are expected to demonstrate strong potential for conducting high-quality research, teaching effectively in international business courses (e.g., International Business, International Human Resource and Management Strategy, and/or related subjects), and collaborating well with colleagues. Senior appointees should also show an outstanding track record in research, teaching, industry engagement and mentoring junior colleagues.
Responsibilities:
The roles are teaching-and-research focused. The candidates are expected to conduct high-quality research, and have responsibilities in teaching international business courses for undergraduate and graduate students. All appointees should also be responsible for participating in service activities and advising students (i.e., advising student dissertation at the undergraduate or graduate level).
About the Organization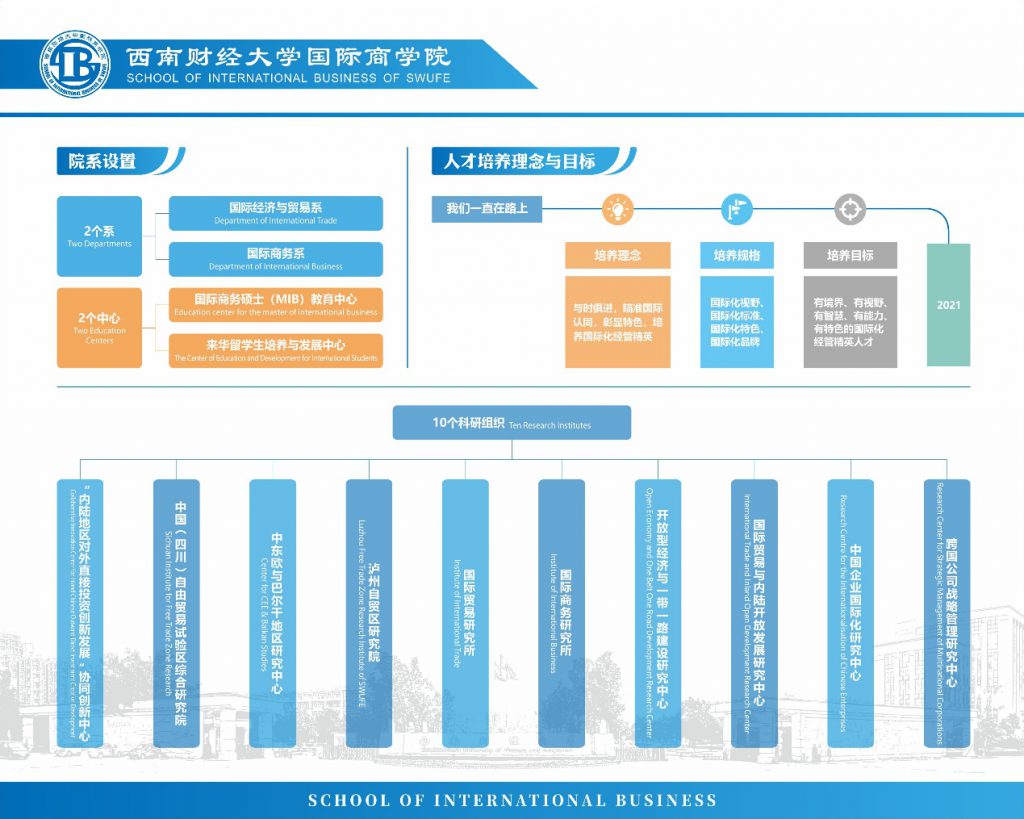 School of international business (SIB) at Southwestern University of Finance and Economics (SWUFE) was founded in 1996. We now have 2 departments (department of International Trade and department of International Business) and 10 research institutes (i.e., International Trade Institute, International Business Institute, Collaborative Innovation Center for Inland Chinese Outward Direct Investment Creative Development, Sichuan Institute for Free Zone Research, Center for CEE & Balkan Studies, Luzhou Free Trade Zone Research Institute of SWUFE, Open Economy and One Belt One Road Development Research Centre, International Trade and Inland Open Development Research Center, Research Center for the Internationalization of Chinese Enterprises, Research Center for Strategic Management of Multinational Corporations).
We have strong undergraduate and postgraduate programs and a well-established five-year Ph.D. program. As a domestic five-star major at the undergraduate level, International Business has been ranked at national Top 3 for years. The major is also one of the key disciplines in Sichuan province, exerting great influence in Southern China. We have world-class disciplinary development consultant team, equipped with leading scientific research capabilities. We are also the first getting the permission to conduct Sino-Foreign Cooperation in International Business undergraduate education among "Double Top" universities. International Business is an English-only polit undergraduate major in SWUFE, with the internationalization of textbook and curriculum resource and normalization of overseas professors holding short-term courses.
Benefits of Working
Starting salary will be commensurate with qualifications, educational background, and experience.
Insurance and housing fund.
Career development plans for junior staff.
Active research seminar series conducted by domestic and international scholars.
Special Instructions to Applicants:
Applications will be processed once received and will continue until positions are filled. Interested candidates are invited to send the required materials electronically via email (sib.swufe@outlook.com), including (1) a letter of application (i.e., addressing research interests, current research, and courses that you have taught or propose to teach), (2) a curriculum vitae (should incorporate a list of past academic publications), (3) copy of degree diplomas, (4) confidential recommendation letters.
For further information about School of International Business at Southwestern University of Finance and Economics, please visit:https://sib.swufe.edu.cn/
For information about Southwestern University of Finance and Economics, please visit: https://www.swufe.edu.cn/index.htm