Job Announcement from UIBE Business School

The Business School, University of International Business and Economics (UIBE), Beijing, China, invites applications for tenure-track faculty positions in (1) Organizational Behavior and Human Resource Management, (2) Strategic Management, and (3) Innovation and Entrepreneurship at the levels of assistant, associate and full professor (Permanent, Tenure Track or Tenured) starting from February 2024 or August/October 2024. 
Job qualifications and responsibilities
Faculty Position
The position requires a PhD degree in the area of strategy, organizational behavior and human resource management, international management, innovation and entrepreneurship or a closely related area of expertise. Potential candidates need to demonstrate their strong research potential and teaching interest. Responsibilities include: conducting active research and publish at high-quality English academic journals, seeking external funding, teaching courses at the undergraduate and graduate levels, student advising, mentoring student research, service on department committees, and contributing to the university's research and engagement mission.
Compensation package
The University will provide favorable salaries and benefits in accordance with the academic achievements and work positions of the selected candidates. The benefits include subsidies for housing (including rental, relocation housing, etc.), social insurance, housing accumulation fund, health care, etc. Annual salary will be negotiated between the applicants and UIBE.
Citizenship and Visa Regulations
Employment at University of International Business and Economics is regulated by Chinese Labour Laws, and must comply with the regulations of the capital government. These regulations stipulate who is eligible for legal employment with regard to obtaining work permits and visas. Please be advised candidates over 65 may be not eligible for a work visa in the P. R. China.
Application procedure
Interested candidates for the field of Organization Behaviors and Human Resource Management, please send a cover letter and CV to hmp@uibe.edu.cn, with attention to Dr. Mingpeng Huang.
Interested candidates for the field of Strategic Management, please send a cover letter and CV to lanyang@uibe.edu.cn, with attention to Dr. Yang Lan.
Interested candidates for the field of Innovation and Entrepreneurship, please send a cover letter and CV to yangzhenning@uibe.edu.cn, with attention to Dr. Zhenning Yang.
Review of applications begins from now on. Our search committee members will meet interested candidates at the IACMR conference.
Overview of UIBE and UIBE Business School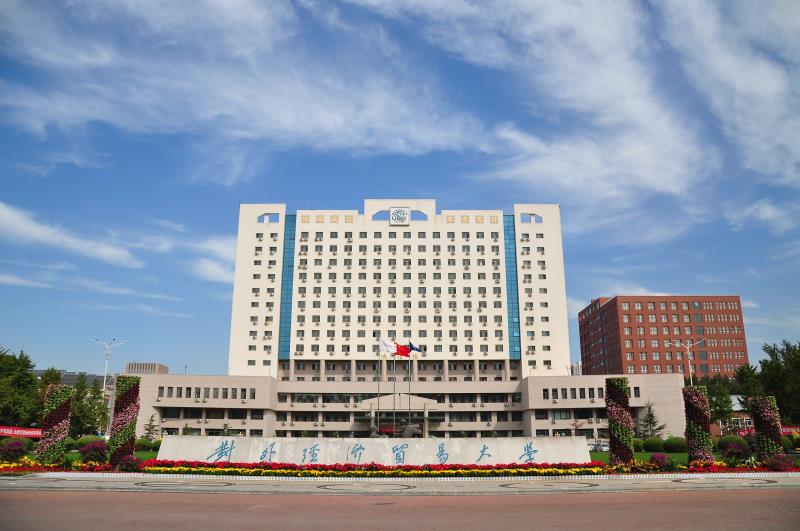 The University of International Business and Economics (UIBE), founded in 1951, is a multi-disciplinary and national key university with economics, management, law, literature and science as its core academic areas of expertise. UIBE consists of 18 academic schools, 10 research institutes, one Graduate School and one Department of Physical Education. UIBE offers over 1293 undergraduate courses, 946 postgraduate courses and 160 doctoral courses. Furthermore, UIBE has 3,447 international students from over 160 countries that account for 20% of the university's total number of students.
In 1989, UIBE became the first university in China to have a Board of Trustees, with its members from the Ministry of Foreign Trade and Economic Cooperation (predecessor of the Ministry of Commerce), state-owned international trading companies, Chinese Customs, the Bank of China, the People's Insurance Company of China, and the Hong Kong Chamber of Commerce. Mr. Li Lanqing and Ms. WU Yi, the former Vice–Premiers of the State Council, China chaired the Board for its first and second session relatively.
UIBE Business School (UIBEBS) was established in 1982. Now it has 6 key disciplines and operates a lot of programs including undergraduate, graduate, doctoral, MBA, EMBA, IMBA and EDP etc. It has 109 full-time faculties and more than 3000 students, including over 600 international students. UIBEBS is an accredited member of EQUIS, AACSB and AMBA. The School's discipline-Business Administration was ranked A level (top 2%-5%) among the universities in mainland China by the Ministry of Education, China.