Job Opening|The Chinese University of Hong Kong (Ref: 230001LL)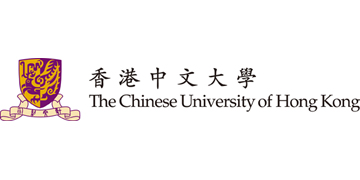 The Chinese University of Hong Kong
Applications are invited for:-Department of Management Assistant Professor(s)
(Ref: 230001LL)
The Department of Management at the CUHK Business School is now inviting applications for the tenure-track position(s) at the Assistant Professor level. We welcome applications from both fresh Ph.D. graduates and seasoned Assistant Professors who are engaged in high-quality scholarship specialized in areas such as entrepreneurship, innovation management, leadership, human resources management, organizational behaviour, sustainability, and strategic management.
Applicants should possess a PhD degree in management or a related discipline; have a publication record commensurate with the years of experience; and be strongly committed to excellence in scholarly research, teaching and service.
Responsibilities include publishing high-quality scholarly research; teaching management courses at the undergraduate and/or graduate levels; and participation in academic and professional activities. The appointee(s) is/are also encouraged to apply for external funding to support research endeavors.
Salary and Fringe Benefits
Appointment(s) will normally be made on contract basis for up to three years initially commencing in 2024, which, subject to mutual agreement, may lead to longer-term appointment or substantiation. Salary will be highly competitive, commensurate with qualifications and experience. The University offers a comprehensive fringe benefit package, including medical care and housing benefits for eligible appointee(s).
About the Department of Management
The Department of Management advances the vision of the CUHK Business School, "To develop global business leaders for the Asian Century", through transformative educational programs, impactful research and knowledge, and our presence and touch with the community and society. The Department's major research strengths center on the areas of international and organizational management with a special focus on the Asia-Pacific region, in particular China and Hong Kong. It comprises a team of academics with diverse ethnicity and extensive international experience who engage in a wide range of management research in entrepreneurship, human resources management, international management, organizational behavior, and strategic management. The Department is currently ranked 41st worldwide in the latest UTD Top 100 Business School Rankings (based on publication counts in 24 leading business journals from 2018 to 2022); and received 5th worldwide ranking based on the publication counts of Journal of International Business Studies from 1990 to 2023. For more detailed information about the Department and the faculty research, please visit our website at https://www.bschool.cuhk.edu.hk/departments/management/.
About CUHK Business School
CUHK Business School is a world-leading business school and a pioneer in business education in Hong Kong. Since its establishment in Hong Kong in 1963, the CUHK Business School has gained world recognition of nurturing business leaders with immense contributions in Asia Pacific.
The Business School has been offering a comprehensive range of undergraduate and postgraduate programmes (DBA, MBA, MSc, EMBA, MPhil, PhD) with over 4,600 students, as well as executive education. It has one of the most extensive alumni network in the region, with over 40,000 alumni around the world. It comprises two Schools and four Departments:
Schools 
– Accountancy
– Hotel & Tourism Management 
Departments
– Finance
– Decision Sciences & Managerial Economics
– Management
– Marketing
Application Procedure
Applicants should submit the application package online via the CUHK career site (including completed on-line application form, full resume, publication list, and evidence of teaching excellence, if any), and provide names and email addresses of at least three referees for providing reference.
Review of candidates will be conducted in a rolling basis and will continue until the position(s) is/are filled. For enquiries, please contact Department of Management via mgt@cuhk.edu.hk.
The University only accepts and considers applications submitted online for the post above. For more information and to apply online, please visit http://career.cuhk.edu.hk.