Job Opening: Postdoctoral Research Scholar in Organizational Behavior/Human Resource Management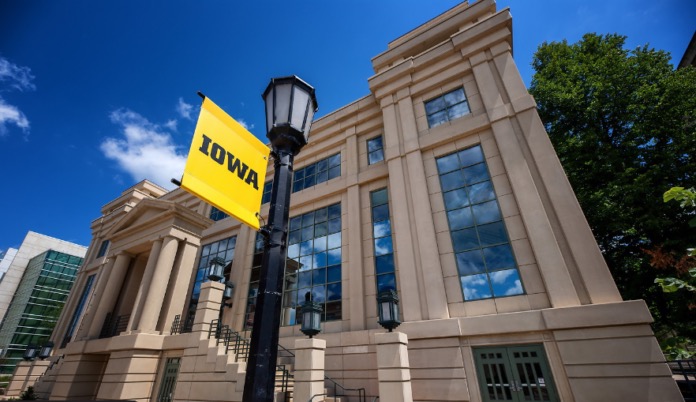 THE UNIVERSITY OF IOWA
Tippie College of Business
Job Title: Postdoctoral Research Scholar in Organizational Behavior/Human Resource Management
Position Description:
Dr. Rong Su (Department of Management and Entrepreneurship in the Tippie College of Business at the University of Iowa) invites applications for a full-time postdoctoral research scholar position starting Fall 2023. The scholar will work closely with Dr. Su on research projects in the areas of career success and career inequalities, gender/diversity, individual differences, and person-environment fit, including an NSF-funded interdisciplinary project in collaboration with Dr. Kang Zhao (Department of Business Analytics) for understanding gender gaps in scientific research using a big data approach. Primary job duties for this position include conducting advanced statistical analyses, writing articles for publication, developing research ideas, and carrying out original research. The postdoctoral scholar may also assist Dr. Su in research dissemination and journal editing responsibilities and engage in other professional development activities. Further questions about this position may be directed to rong-su@uiowa.edu.
Review of applications will begin immediately and continue until the position is filled. This position includes benefitsand partial remote work is possible. The appointment is for one year, with possibility of renewal for a second year contingent on the availability of funding and outstanding performance.
The successful candidate for this position is expected to maintain effective, civil, and respectful working relationships with the University of Iowa campus community and uphold a high standard of cultural competency and respect for difference that represents the Tippie College of Business' commitment to diversity, equity, and inclusion.
Education Requirement
An earned doctorate or strong evidence that the doctoral degree will be completed before September 2023. Candidates without a doctorate degree who wish to be considered may inquire about a Research Assistant position with Dr. Su.
This position is most relevant for candidates in the fields of Management, Psychology, or Computational Social Science. However, highly motivated candidates from other fields with required qualifications are also welcome and encouraged to apply. Research experience on the substantive topic is not expected.
Required Qualifications
Experienced in data cleaning and organization with large-scale datasets
Experienced in statistical modeling and analysis, and specifically, multilevel modeling
Excellent written and oral communication skills and strong motivation
Desired Qualifications
Proficiency with R and/or Mplus
Experience with high-performance computing cluster or other Linux-based platforms
Application Instructions
Applicants should submit the following to rong-su@uiowa.edu:
Curriculum vita
A letter of interest detailing qualifications and experiences
Name and contact information for three references
Letters of recommendation can be submitted later upon request
The University of Iowa is an equal opportunity/affirmative action employer. All qualified applicants are encouraged to apply and will receive consideration for employment free from discrimination on the basis of race, creed, color, religion, national origin, age, sex, pregnancy (including childbirth and related conditions), disability, genetic information, status as a U.S. veteran, service in the U.S. military, sexual orientation, gender identity, or associational preferences.
Advertising Start Date: July 12th, 2023
Advertising End Date: Open until filled
Salary: Commensurate with experience and qualifications
Contact Information:
Dr. Rong Su – rong-su@uiowa.edu
Department of Management & Entrepreneurship
Tippie College of Business
John Pappajohn Business Building
Iowa City, IA 52242