2006-2008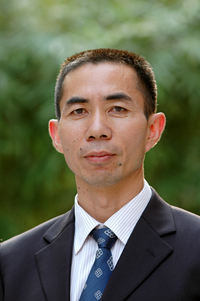 Program Co-Chair and Chair of the Local Arrangements Committee for 2008 Conference – Xinchun Li
Li Xinchun (Ph.D. of Economics, Humboldt University In Germany) is Professor and Dean of School of Business of Sun Yat-sen University. His research focuses on Strategy Management, Family Business Management and Entrepreneur Theory Research. From 1998 to 1999 he was at MIT and Babson College as a Fullbright Scholar. During 2001 he had been a Visiting Scholar at Witten University in Germany. He is also the Director of Research Center for Chinese Family Firm, the Vice Director of Enterprise Academy of Guangdong. Meanwhile he teaches at the School of Management of Lanzhou University and Inner Mongolia Finance and Economics College. He has chaired several research projects for National Natural Science Foundation of China and for Ministry of Education. He published 3 books, 2 translation books and over 60 papers. He is one of the China's Trans-century Excellent Young Scholars 2004 named by the Ministry of Education and one of the best scholars of Guangdong Thousand, Hundred, and Ten Talent Project. He was awarded the Prize for Excellent Teacher 2003 by the Education Fund of the Baoshan Iron and Steel Company Limited and the Excellent Young Science Scholar of Sun Yat-sen University. He is also the Independent Director for 3 listed companies.
---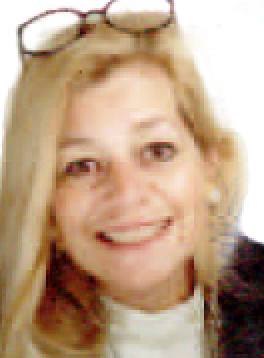 Representative at Large (The Americas) – Catherine Levitt
Catherine Levitt holds a B.A. magna cum laude in French and Philosophy from John Carroll University, a Master's degree in International Business from Pepperdine University, and a Doctorate in Business Administration in Strategic Management from United States International University. Dr. Levitt also holds another graduate degree in Southeast Asian Studies and Vietnamese Language and is a certified Commercial Contracts Negotiator. Dr. Levitt has more than 15 years of private industry experience at an executive level as well as several years with Department of Defense. Dr. Levitt has lived, worked and taught in China, Vietnam, Taiwan, Japan, France, Germany and the Czech Republic. Her particular area of interest and expertise is in the privatization process that accompanies the transition from a command economy to free-market practice. Interested in languages and cultural formation, Dr. Levitt speaks English, German, French, Japanese, Vietnamese and Chinese well and can limp along in a few other languages. Currently, Catherine Levitt continues as Director of the Center for East-West Entrepreneurial Studies in Southern California and does consulting on privatizing industries in transitional economies. She was Provost of Golden Gate University's Southern California Region from 1998-2000. Dr. Levitt is a nominee for the PriceWaterhouseCoopers' Ansoff Prize in Strategic Management.
---
Representative at Large (Europe) – Ingmar Bjorkman
Ingmar Björkman is a professor of management and organization at the Swedish School of Economics and Business Administration in Helsinki, Finland, where he also serves as associate dean. He is affiliated with the INSEAD Euro-Asia and Comparative Research Center. He received his PhD at the Swedish School of Economics and he has held visiting professor positions at Hong Kong University, ESSEC, and INSEAD. His research interests focus on international human resource management, knowledge creation and transfer in multinational corporations, and integration of international mergers & acquisitions. Much of his work has been on Western companies' operations in the People's Republic of China. His latest book is Handbook of Research in International Resource Management (Edward Elgar Publishing, 2006), co-edited with Geter Stahl. He is a regular contributor to international academic journals.
---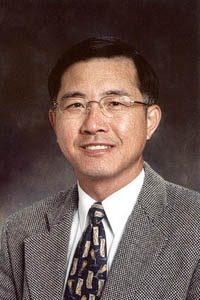 Representative at Large (Asia Pacific) – Zhen Xiong Chen
Zhen Xiong Chen (Ph.D., The Hong Kong University of Science and Technology) is Reader in Management at School of Management, Marketing and International Business, The Australian National University. His research centers on organizational behavior and human resource management in cross-cultural contexts with particular interest in leadership, organizational commitment, and Chinese management. His work has been published in World's Scholarly Leading Journals (SSCI) such as Academy of Management Journal, Journal of Applied Psychology, Organizational Behavior and Human Decision Processes, Journal of Organizational Behavior, Journal of Vocational Behavior, and Human Relations. He has had teaching/research experience in Chinese Mainland, Hong Kong, USA and now Australia.
---

Representative at Large (the PRC Mainland) – Yichi Zhang
Yichi ZHANG is professor of management at Guanghua School of Management, Peking University, Beijing, and Deputy Director of the Center for SMEs at Peking University. He received his Ph.D. (1997), MA (1992), and BA (1987) in Economics from School of Economics, Peking University. He was assistant professor at the School of Economics of Zhejiang University in Hangzhou, China, from 1987-1989, visiting scholar to Kellogg School of Management at Northwestern University in 1999, and US-China Fulbright Research Fellow and visiting professor at the Department of Management at the Mays Business School of Texas A & M University from 2001-2002. Dr. Zhang has taught HRM for the undergraduate, MBA, and EMBA students. His recent research interest focus on strategic HRM. He believes that IACMR is a powerful engine in promoting academic standard of management research in Mainland China, and is committed to the growth of the association.
---