Job Opening | Economics and Management School of Wuhan University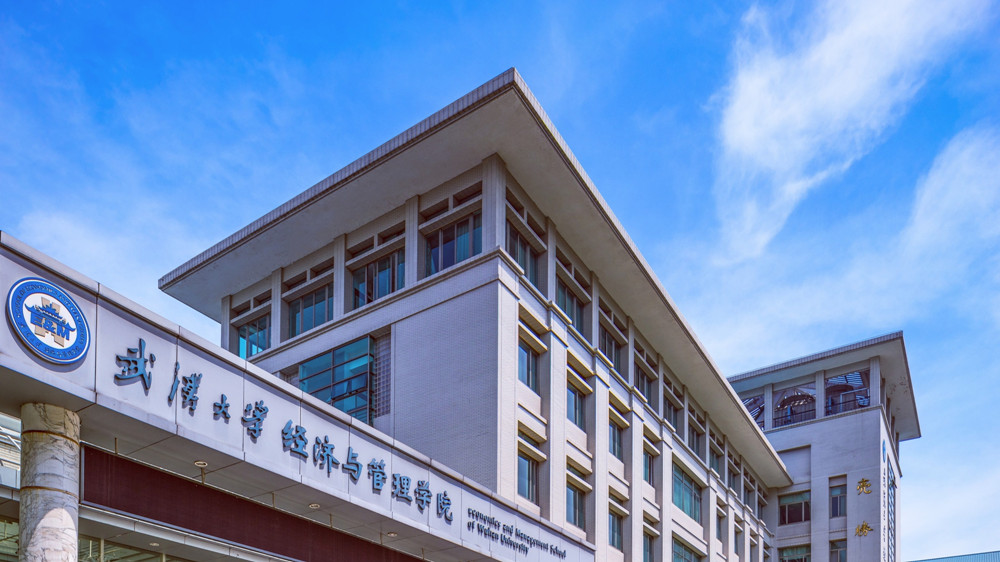 Location: Wuhan, China
Type: Full-time
Preferred Education: Ph.D
Categories: Strategic Management, Human Resources, Entrepreneurship
Positions: Assistant Professor/Associate Professor/Professor
---
About Economics and Management School of Wuhan University
Wuhan University (WHU) is a top 10 university in the People's Republic of China. It is also one of the "211 Project" and "985 Project" and "Double World-Class Project" universities. Economics and Management School (EMS) is now crowned as the largest school in Wuhan University. With comprehensive disciplines and a galaxy of talents, the School embraces a wide range of social impacts and a strong competitiveness in the field of economics and management education in China.
EMS covers four first-level disciplines: Theoretical Economics, Applied Economics, Management Science & Engineering, and Business Administration. EMS is the only few schools in China that have been authorized to offer degree programs in all first-level disciplines in economics and management.
With efforts from the stakeholders of the School, as faculty members, students, and alumni, the vision of the School is "to become a leading business school in China with world-class standing".
More information, please visit the official website of EMS of Wuhan University: http://ems.whu.edu.cn/index.htm (Chinese) or http://ems.whu.edu.cn/English.htm (English)
Position Title/Short Description
Title: Assistant Professor/Associate Professor/Professor
Areas: Strategy Management, Human Resource Management, Entrepreneurship
Requirement
Candidates of all positions should possess (or expected to possess before employment) a Ph.D degree in Management or related disciplines (such as Business Strategy, Organizational Behavior, Human Resource Management, etc.).
Assistant Professor
Candidates for Assistant Professor positions should have strong potential in research and teaching. They are also expected to show certain accomplishments (publications or working papers) in their research areas.
Associate professor
Candidates for Associate Professor positions should have decent publication records and show certain scholarly impact. They should have the ability to teach undergraduate courses, graduate courses (including Ph.D courses), and supervise master and Ph.D students.
Full Professor
Candidates for Full Professor positions should have established strong publication records and scholarly impact in their research areas. Candidates should have the ability to lead development of disciplines, research teams and important research projects. They are expected to promote high-quality research and apply for high-level research grant. They should have ability to teach courses in various levels, including both undergraduate courses and courses for master students and Ph.D students, and supervise master and Ph.D students.
Compensation and Research Fund
Compensation and research fund are highly competitive and commensurate based on qualification and position. Pasaca Education Fund for the School of Economics and Management of Wuhan University, funded by Dr. Charles Huang, will provide extra annual remuneration for three years in addition to the basic annual salary paid by Wuhan University.
For qualified candidates for Assistant Professor positions, the starting compensation is CNY420,000/per year plus a research fund of at least CNY70,000.
Application
Applicants of all positions should submit the following materials via e-mail:
Cover letter
CV (with contact information and recent profile photo);
Three letters of reference (not required for Full Professor positions)
Representative research (selected articles or publications)
Evidence of teaching excellence (if available)
Research statement.
Please email your application to Ms. Lin XU who is the HR of EMS (emshr@whu.edu.cn), or Professor Linqing LIU (liulinqing@whu.edu.cn) who is the Head of Department of Business Administration. Please clearly note position you want to apply in the subject of email. Applicants are encouraged to submit their applications by September 30th, 2022, but positions will remain open until filled.
All interviews can be conducted virtually through Tencent meeting or ZOOM.
About Wuhan University
Wuhan University (WHU) is a top 10 university in the People's Republic of China. It is also one of the "211 Project" and "985 Project" and "Double World-Class Project" universities with full support in the construction and development from the central and local government of China.
The history of Wuhan University can be traced back to Ziqiang Institute, which was founded in 1893. Since its establishment, Wuhan University has cultivated more than 300 thousand professional talents in various occupations. Wuhan University has built an elegant palatial architectural complex of primitive simplicity which blends perfectly the eastern architectural style with that of the west. It is honored as the "Most Beautiful University in China." Now Wuhan University is endeavoring to shape itself into a world-class comprehensive research university domestically and internationally.
More information, please visit the official website of Wuhan University: https://www.whu.edu.cn/ (Chinese) or https://en.whu.edu.cn/(English)