Job Opening: Xi'an Jiaotong-Liverpool University Entrepreneurship and Enterprise Hub (Job ID 2087)

Lecturer/Assistant Professor/Associate Professor/Senior Associate Professor, Entrepreneurship and Enterprise Hub  
| | | | |
| --- | --- | --- | --- |
| | | | |
| Department | Entrepreneurship and Enterprise Hub   | Location | Suzhou, China |
| Positions | All level | Position Open Date | 28th December 2021 |
| Salary | Salary and benefits package are competitive and commensurate with rank and experience | Academic Area | Innovation Management; Entrepreneurship; Technology Management and Strategic Management. Experience of developing innovation and entrepreneurship-related programmes would be an advantage |
| Contract Type | Full-Time for an initial 3 years, renewable. 3rdcontract is open-ended. | Job Ref | 2087 |
---
Xi'an Jiaotong-Liverpool University, Entrepreneur College (Taicang)
UNIVERSITY OVERVIEW
Located in Suzhou, China, Xi'an Jiaotong-Liverpool University (XJTLU) is a young, dynamic and EMI university founded in 2006, and is a unique collaborative institution and first joint-venture university in China to offer both UK (University of Liverpool) and Chinese (Ministry of Education) accredited undergraduate degrees for more than 100 programmes.
Over 18,000 students and nearly 1000 academic staff representing in excess of 90 nationalities
86% of graduates in 2020 chose further study abroad, and among which 38.1% go to World Top 10university and 80.36% go to World Top 100 university
Ranks 46 in China Mainland (QS World University Rankings 2021)
Ranks 35 in China Mainland (Financial Times Asia University 2021)
For detailed information about the university, please visit www.xjtlu.edu.cn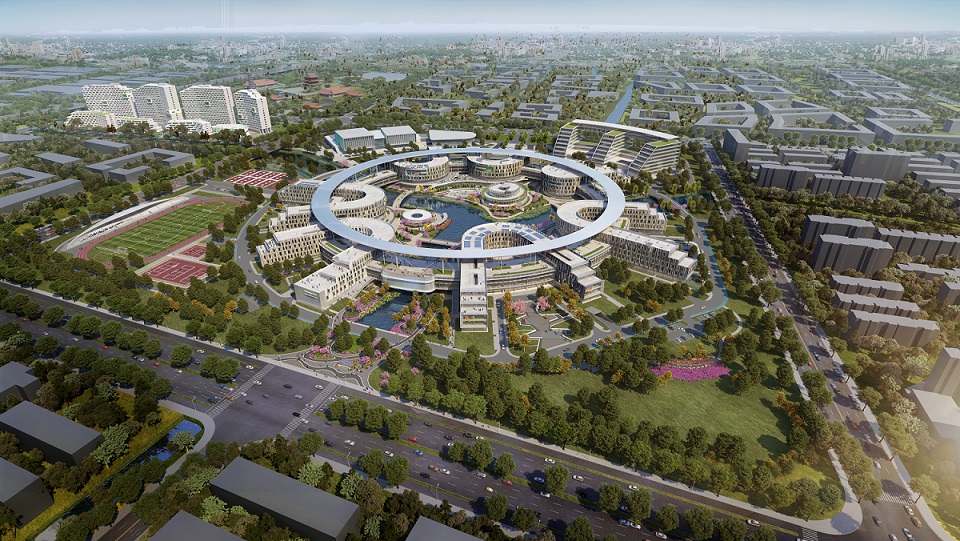 TAICANG CAMPUS
Xi'an Jiaotong-Liverpool University (XJTLU) is building a new teaching site in Taicang city – XJTLU Entrepreneur College (Taicang campus), with the collaboration of the Taicang Municipal Government and industry partners, as part of its strategic priorities for the next ten years. The new Taicang campus will be a pioneer of, and an educational model for developing talent and industry leaders to meet local, national, and global challenges of the 4th Industrial Revolution, in a state-of-the-art campus.
ENTREPRENEURSHIP AND ENTERPRISE HUB
The Entrepreneurship and Enterprise Hub is a growing hub for teaching, learning, entrepreneurship and innovation under the guidance of the Director of the Innovation Factory, which is becoming thoroughly integrated into the university, local and regional innovation and entrepreneurship ecosystem. As part of the Entrepreneur College (Taicang), the Hub is responsible for all entrepreneurial activity, including the delivery of all the Entrepreneurship modules within the Taicang Industry-oriented Entrepreneur bachelor degrees, as well as developing the unique Master's degree in Entrepreneurship and Innovation. The aim of the degree programmes is to produce high-end talents who are future ready for industry 4.0. It recognises that the successful graduates of tomorrow must combine subject-specific knowledge with the soft-skills gained through, creative teamwork and entrepreneurial skills.
RESPONSIBILITIES AND DUTIES
Candidates should have expertise in one or more of the following areas: Innovation Management; Entrepreneurship; Technology Management and Strategic Management. Experience of developing innovation and entrepreneurship-related programmes would be an advantage. Applicants should be comfortable with innovative teaching approaches, and working with students from a variety of backgrounds. Application should ideally also have industry experience. The successful applicant should be able to:
design and teach modules in entrepreneurship, innovation and small business management
understand and have an entrepreneur and innovative spirit
deliver high-quality teaching to undergraduate and graduate students
supervise undergraduate students and postgraduate students,
conduct high-quality research, as evidenced by publications in leading journals,
provide administrative service to the School, the University and its stakeholders.

For senior positions, candidates should be able to additionally:
contribute to leadership in the Entrepreneur and Enterprise Hubs business engagement initiatives through building adequate enterprise and innovation resources within campus
build extensive industry and entrepreneurial networks and partnerships
contribute to teaching and research development through mentoring and supporting early career academics
contribute significantly to establishing the unit as a centre of entrepreneurial research excellence
work collaboratively across campus and wider university to ensure an inclusive, enriching and enabling entrepreneurial learning experience
PERSON SPECIFICATION Essential:
Ideally a PhD degree in areas such as: Leadership, Entrepreneurship, Intrapreneurship, Small Enterprise Management, Innovation Management or a related discipline.
Teaching experience in a Higher Education Institute or significant equivalent experience facilitating/training teams in an industrial context.
Knowledge of current debates, trends and issues relating to the expanding field of Entrepreneurship and start-up cultures.
A track record of innovation in Learning and Teaching
Evidence of excellent organisational and administrative skills.
Self-motivated for innovative teaching.
Fluency in English.
Strong team-work spirit.
Be willing to take further teaching training courses under the UK Professional Standards Framework(PSF)

For senior positions, candidates should be able to demonstrate:
A track record of academic and/or industry achievement in an Entrepreneurial and Enterprise context
An understanding and delivery of innovative learning, teaching and assessment/measurement practice in an innovative environment
Demonstrable experience of building strong relationships with a diverse range of stakeholders
PERSON SPECIFICATION Desirable:
A good track record of engagement with business and industry.
Evidence of ability to work in interdisciplinary teams.
Evidence of ability to teach effectively
Experience of supervising group projects, Masters projects and/or dissertations.
University-level teaching and supervisory experience.
Appropriate research experience as evidenced by peer-reviewed journal publications for the corresponding academic position.
For non-Chinese applicants, two years, full time, same subject teaching in a college/university, as is required by the Chinese work permit policy.
Experience in innovative teaching methods, including block teaching and problem-based learning.
For senior positions, candidates should be able to demonstrate:
Evidence of being an institutional builder, who can work with wider disciplines across the Taicang campus.
The ability to motivate and inspire a range of colleagues and stakeholders to understand and be involved in the work of the Entrepreneur and Enterprise Hub, the Entrepreneur College (Taicang) and wider university.
Evidence of seeking innovative solutions with the imagination and creativity to inspire the next generation of entre/intrapreneurs
COMPENSATION PACKAGE
Members of Academic Staff are entitled to subsidies for accommodation, travel, and children's educational, medical insurance, and a one-time relocation allowance is provided. Overseas staff may receive a tax "holiday," depending on nationality and personal circumstances.
CITIZENSHIP AND VISA REGULATIONS
Employment at Xi'an Jiaotong-Liverpool University is regulated by Chinese Labour Laws and must comply with the regulations of the provincial government. These regulations stipulate who is eligible for legal employment with regard to obtaining work permits and visas. Please be advised candidates over 65 may be not eligible for PRC work visa.
TO APPLY
Please submit your applications online: https://career15.sapsf.cn/career?career_company=xjtlu
Applications must be submitted in a single PDF file that includes the following parts in the order of:
A cover letter specifying your suitability for the role;
A current CV, including date of birth, country of citizenship, and highest degree level;
Contact details for three references (at least a reference from current or most recent employer. Preferably current employer *and* last employer)
For further information and an informal discussion, please contact Professor Stuart Perrin (Email: Stuart.perrin@xjtlu.edu.cn) If you are unable to apply on-line please contact the Human Resource Office through our HR Business Partner, Ms.Yiting Xu at Yiting.Xu@xjtlu.edu.cn