Job Opening: Xi'an Jiaotong-Liverpool University School of Intelligent Finance and Business (Job ID 1905)

ASSISTANT PROFESSOR/ASSOCIATE PROFESSOR/SENIOR ASSOCIATE PROFESSOR and FULL PROFESSOR in SUPPLY CHAIN MANAGEMENT
School of Intelligent Finance and Business  
School
School of Intelligent Finance and Business
Location
Suzhou, China
Positions
All level
Closing Date
15th July 2021
Salary
30207 – 51292 RMB/Month depends on qualifications and experience.
Full professor: Competitive depends on qualifications and experience.
Academic Area
Supply Chain Management / Operation Management / Information System Management / Management Science
Contract Type
Full-Time for an initial 3 years, renewable. 3rdcontract is open-ended.
Job Ref
1905
---
Xi'an Jiaotong-Liverpool University, Entrepreneur College (Taicang)
UNIVERSITY OVERVIEW
Located in Suzhou, China, Xi'an Jiaotong-Liverpool University (XJTLU) is a young, dynamic and EMI university founded in 2006, and is a unique collaborative institution and first joint-venture university in China to offer both UK (University of Liverpool) and Chinese (Ministry of Education) accredited undergraduate degrees for more than 100 programmes.
Over 18,000 students and nearly 1000 academic staff representing in excess of 90 nationalities
86% of graduates in 2020 chose further study abroad, and among which 38.1% go to World Top 10 university and 80.36% go to World Top 100 university
Ranks 46 in China Mainland (QS World University Rankings 2021)
Ranks 35 in China Mainland (Financial Times Asia University 2021)
For detailed information about the university, please visit www.xjtlu.edu.cn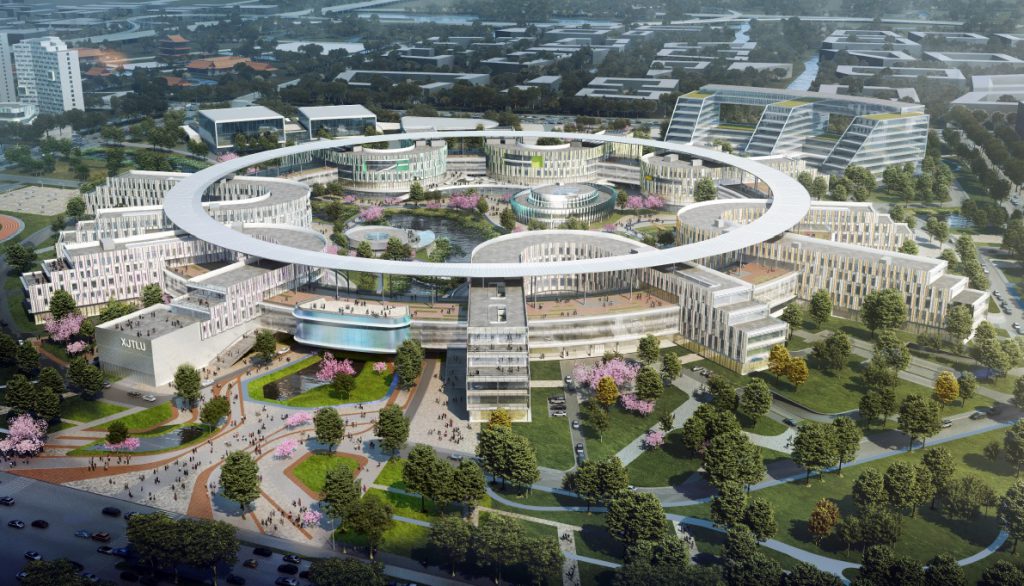 TAICANG CAMPUS
Xi'an Jiaotong-Liverpool University (XJTLU) is building a new teaching site in Taicang city – XJTLU Entrepreneur College (Taicang campus), with the collaboration of the Taicang Municipal Government and industry partners, as part of its strategic priorities for the next ten years. The new Taicang campus will be a pioneer of, and an educational model for developing talent and industry leaders to meet local, national, and global challenges of the 4th Industrial Revolution, in a state-of-the-art campus.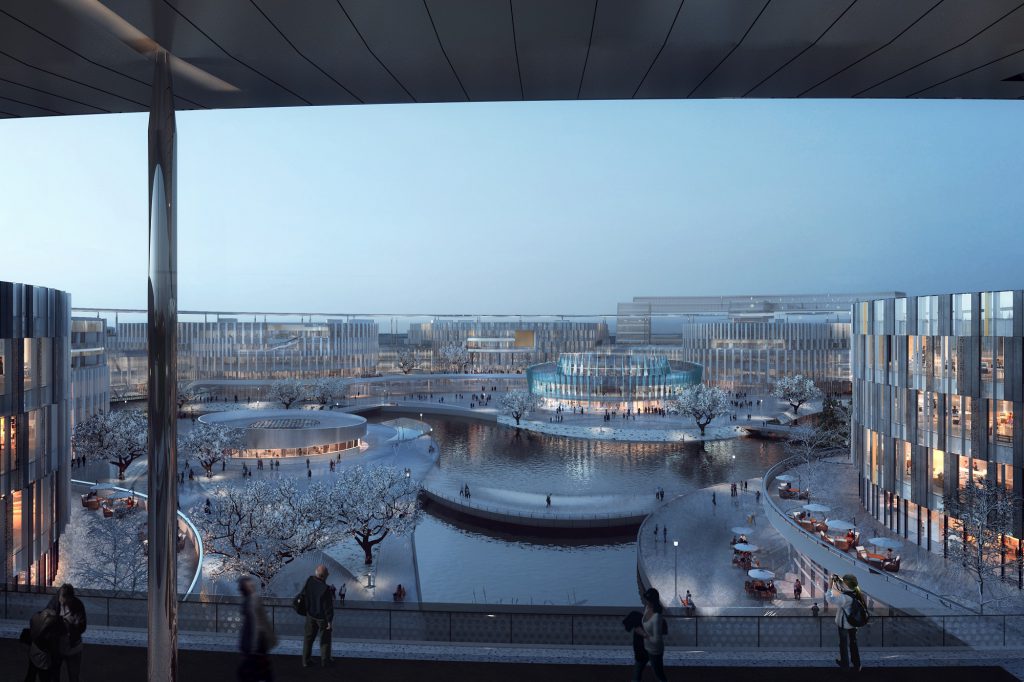 SCHOOL OF INTELLIGENT FINANCE AND BUSINESS
The School of Intelligent Finance and Business (IFB) is one of the seven industry-themed schools in the XJTLU Entrepreneur College (Taicang) and the only one that dedicates to business education amongst all Taicang schools. Unlike traditional business school or management school, the School integrates specialized, industrial and management programmes seamlessly to educate and cultivate the next generation of international industry elite.
JOB RESPONSIBILITIES
We are looking for future colleagues in the following field: Supply Chain Management (quantitative preferred) / Operation Management / Information System Management / Management Science
The candidates are expected to:
Engage actively with new educational models and embrace innovative, interactive, technology-enhanced learning, teaching, and assessment approaches;
Deliver high-quality teaching to undergraduate and graduate students, as evidenced for example by peers, students and external examiners;
Supervise undergraduate students and postgraduate students;
Conduct high-quality research, as shown by publications in leading journals;
Provide administrative service to the School, the University and its stakeholders;
For senior positions, candidates also need to:
Contribute to the school's business engagement initiatives by building extensive industry collaborative partnerships;
Contribute to the creation and support of a healthy research environment, with an emphasis on impact creation and funded quality research;
Contribute to the school's teaching development through mentoring and supporting early career academics;
ESSENTIAL QUALIFICATIONS
Successful applicants to the position of Assistant/Associate Professor are expected to have:
SA PhD degree or equivalent in relevant subject area;
Appropriate research experience as evidenced by peer-reviewed journal publications for the corresponding academic position;
Strong motivation to engage the industry in developing teaching content and research ideas;
Candidates must have a high level of communicative competence in English; an equivalent knowledge of Chinese would be an advantage;
For non-Chinese applicants, two years full time teaching in a college/university is required by the Chinese work permit policy;
For candidates coming from a practitioner's background or more experiences in industry engagement, we equally welcome those who have familiarity with the use of enterprise resource planning (SAP), inventory and warehouse management, purchasing and negotiation, or experiences with specialised areas such as supply chain finance, and supply chains for maritime logistics/food/automotive & aerospace/semiconductors & electronics /retail & services.
Successful applicants to the position of Full Professor are also expected to have (in addition to the above-mentioned points):
A good track record of engagement with business and industry;
A proven record of academic publications in leading journals, ABS (3 stars or above), ABDC (A or A*);
Experience in PhD supervision;
Candidates with administration and management experience in international universities or Sino-foreign joint universities are preferred;
Some experience of working in a relevant industry would be an advantage.
COMPENSATION PACKAGE
Members of Academic Staff are entitled to subsidies for accommodation, travel, and children's educational, medical insurance, and a one-time relocation allowance is provided. Overseas staff may receive a tax "holiday," depending on nationality and personal circumstances.
CITIZENSHIP AND VISA REGULATIONS
Employment at Xi'an Jiaotong-Liverpool University is regulated by Chinese Labour Laws and must comply with the regulations of the provincial government. These regulations stipulate who is eligible for legal employment with regard to obtaining work permits and visas. Please be advised candidates
over 65 may be not eligible for PRC work visa.
TO APPLY
Please submit your applications online https://career15.sapsf.cn/career?career_company=xjtlu
Applications must be submitted in a single PDF file that includes the following parts in the order of:
A cover letter specifying your suitability for the role;
A current CV, including date of birth, country of citizenship, and highest degree level;
A research statement (up to one A4 pages) articulating how your research is linked with real industry/business needs/problems, and how do you intend to engage the industry in the future research;
Contact details for three references.
For further information, please contact the Dean of the School by email junsong.chen@xjtlu.edu.cn