IACMR Teaching and Learning Forum Session #5
Theme: Grabbing and Holding Attention in Class: The Science of Learning and Applications to Teaching
Speaker: Raymond A. Friedman, Vanderbilt University
When: 9:00-10:00 am, June 16, 2022 (Beijing Time, UTC/GMT+08:00)
Where: Zoom
Language: English
Registration link: https://www.xcdsystem.com/iacmr/forms/index.cfm?ID=8NL84xF
Abstract:
Teaching depends not just on great content, but also on holding students' attention so that they can fully engage with that content. This talk looks at the psychology of attention, and what you can do in your class to keep students engaged. There are four parts: class design, pre-class readiness, entry, and class discussion management. Class design focuses on finding material that can lead to difference of opinion and debate. Pre-class readiness focuses on having students feel that there is a student-teacher relationship. Entry draws on lessons from theater, to find and direct energy. And classroom discussion is about knowing when to have tighter and looser control.
Speaker's Bio: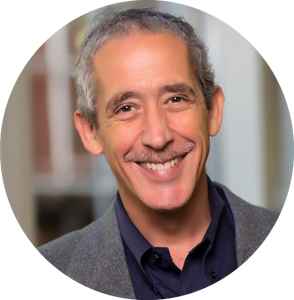 Raymond A. Friedman is the Brownlee O. Currey Professor of Management at the Owen Graduate School of Management, Vanderbilt University. He received his Ph.D. from University of Chicago (1987) and his B.A. from Yale University (1980). Prior to Owen, he was an assistant professor at Harvard Business School.
Professor Friedman's research has included negotiation, dispute resolution, the management of diversity, and cross-cultural differences between Chinese and American managers. His work has been published in many journals, including Administrative Science Quarterly, Journal of Applied Psychology, Academy of Management Journal, Journal of Personality and Social Psychology, and Harvard Business Review. His book, Front Stage, Backstage: The Dramatic Structure of Labor Negotiations, was published by MIT Press.
Professor Friedman has served as president of the International Association for Chinese Management Research (2018- 2021), president of the International Association for Conflict Management, and chair of the Conflict Management Division of the Academy of Management. He served as Associate Dean for Faculty at the Owen School from 2010 to 2013.
Professor Friedman has taught Organizational Behavior, Negotiation, Labor and Employee Relations, Doing Business in China, and Leading Teams and Organizations, and has received the Deans Award for Teaching Excellence at Owen.