Update your IACMR profile!
Dear IACMR members,
Merry Christmas and happy new year! We are glad to invite you to update your membership information in IACMR system so that we can reach you promptly, especially when you are going to participate in some academic activities. The steps are as follows:
1. Login from IACMR website, you can reset your password if necessary; if you are a visitor, please register first by clicking "Click Here to Create a Profile":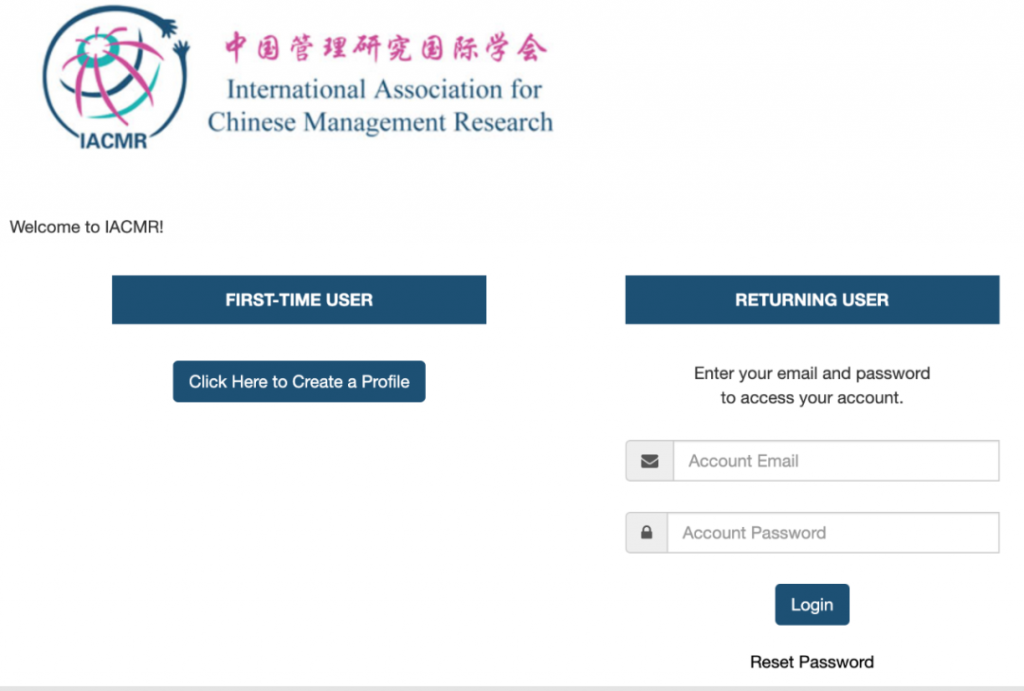 2. Please update your information at "Manage My Account".
3. If you have more than one account, we advise you to keep the often used one, please feel free to contact iacmrmembership@pku.edu.cn if you wish to delete any extra IACMR accounts.
4. Please make sure that you have ticked "Send Me Information" if you are willing to receive important notification emails from us.

We are committed to ensuring the security of your information and will not disclose your personal information to any third party organization or individual without your permission.
IACMR