Welcome Message from IACMR President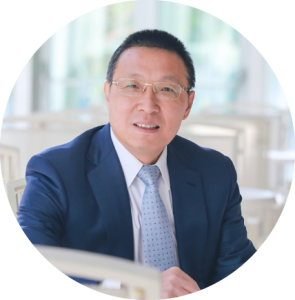 Dear IACMR Members,
On behalf of the International Association for Chinese Management Research (IACMR), I warmly welcome each one of you to the IACMR 2023 Conference, which will take place from June 14th to 18th at Hong Kong Baptist University (HKBU), Hong Kong.
We are incredibly proud to host this esteemed event, which brings together scholars, students, and practitioners from around the world to share their knowledge, insights, and passion for Chinese management research. This year's conference promises to be a memorable and enriching experience with an inspiring lineup of keynote speakers, paper sessions, symposium, school nights, and workshops.
I would like to express my deepest gratitude to Professor Xu Huang and his Local Arrangement Committee team, for their tireless efforts in organizing and managing the conference. Their dedication and hard work have ensured that the IACMR 2023 Conference will be a seamless and enjoyable experience for all participants. I would also like to thank Professor Wei Shen, the program chair, and our track chairs for their expertise in putting together the conference program. Furthermore, I would like to extend my heartfelt thanks to our Beijing Office, whose unwavering support have played an invaluable role in the planning and execution of this event. All of their contributions have been instrumental in making IACMR 2023 a reality.
As you immerse yourselves in the conference experience, I encourage you to engage in lively discussions, forge new connections, and explore the unique perspectives that each participant brings to the table. Let us embrace this opportunity to expand our understanding of Chinese management and contribute to the growth of our vibrant research community.
Once again, I offer you my warmest welcome to the IACMR 2023 Conference at HKBU, Hong Kong. May your time here be filled with knowledge, inspiration, and unforgettable memories.
Sincerely,
Zhi-Xue Zhang
IACMR President
Professor, Guanghua School of Management, Peking University