2017 Kwok Leung Dissertation Award Winner——Now Published!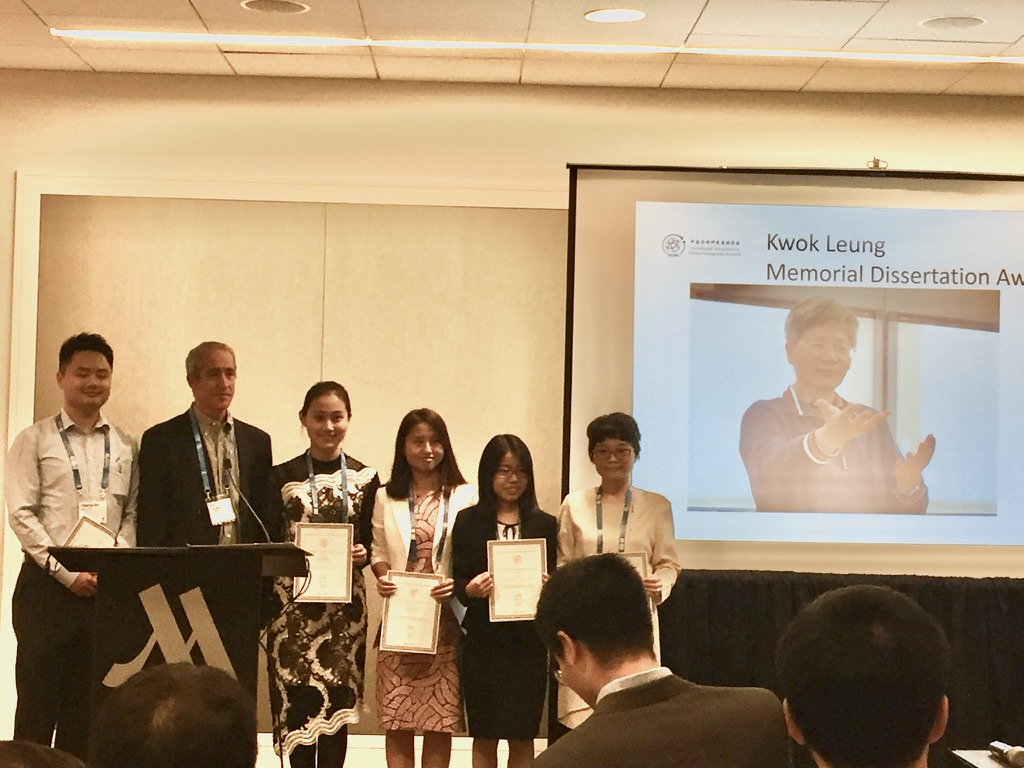 Yen-hung (Steven) Liu (劉彥宏) (back then Ph.D. student at Georgia State University, now Assistant Professor of Marketing and Management at Oakland University, USA) won 2017 IACMR Kwok Leung Memorial Dissertation Fund, the title of the proposal was Global Identity and Trust-Building with Western Stakeholders for Chinese Multinational Enterprise, the proposal has been developed into a paper and now published in Journal of Business Research.
This study continues the authors' previous article on parochialism of Chinese firms, where they found parochialism as a cognition barrier for Chinese MNEs' internationalization. In this article, they add more insights regarding organizational global identity as an important cognitive driver for capability development during Lenovo's internationalization.
You may download the full paper here.
The Kwok Leung Memorial Dissertation Fund was created to commemorate the life and work of Professor Kwok Leung, and to continue his mission of supporting young scholars. The fund is intended to support Ph.D. students who need funds to collect data to finish their dissertations. The fund is open to all doctoral students doing Chinese Management research.
Until now, we have implemented this award for 7 years, 35 students have been awarded.
Thanks to donations of many scholars who made this award possible (click here for name list of donors). We would appreciate very much if you could join us to support Kwok's mission of training young scholars! Please contact Dr. Lerong He, IACMR Treasurer, at lhe@brockport.edu if you feel like to do so.