2018-2020 Research Committee Members
David Zhu (朱洪泉)Co-Chair (Macro)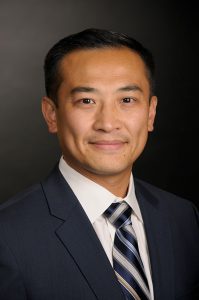 David Zhu is an Associate Professor of Management and Entrepreneurship and Dean's Council Distinguished Scholar at the Arizona State University. He obtained his Ph.D. in strategy from the University of Michigan. One stream of his research examines how group decision-making processes and personalities influence top executives' decisions about corporate governance and corporate strategy. Another stream of his research concerns the structure of corporate elite networks and interorganizational networks. His current projects examine how top executives' prior experience and characteristics influence technological exploration and breakthrough inventions, how Confucian values of top executives influence corporate governance practices in China, and the antecedents and strategic consequences of Chinese top executives' job satisfaction.
Zhu has published his research in the Academy of Management Journal, Administrative Science Quarterly, Organization Science, and Strategic Management Journal. He is currently on the editorial boards of Academy of Management Review, Administrative Science Quarterly, and Strategic Management Journal. He also serves as a Representative-at-Large (Americas) for IACMR, a Representative-at-Large for the Strategic Leadership and Governance Group of the Strategic Management Society, and a member of the Research Committee at the OMT division of the Academy of Management.
Cuili QIAN (錢翠麗)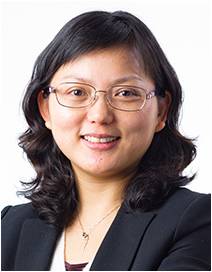 Cuili Qian is associate professor in strategic management at City University of Hong Kong. She received her Ph.D. in Strategic Management from Hong Kong University of Science & Technology in 2010. Her research interests include stakeholder management and corporate social responsibility, corporate governance and political strategies in transitional economies, and MNC control and staffing issues in international business. She has published in top tier management journals such as Academy of Management Journal, Strategic Management Journal, and Organization Science. She currently serves on editorial boards of Academy of Management Journal, Strategic Management Journal, Administrative Science Quarterly, Management and Organization Review, and Asia Pacific Journal of Management.
Pei Sun (孙霈)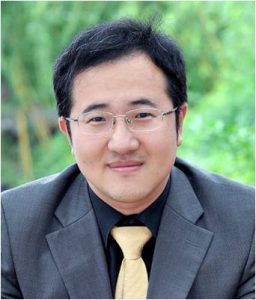 Dr. Pei Sun is Professor of Economics and Strategy at the School of Management, Fudan University, China. He received his B.A. (Economics) from Peking University, Beijing, China and his Ph.D. in business and management economics from Judge Business School, University of Cambridge, U.K. His research focuses on nonmarket strategy and corporate governance and is concerned with how firm strategies respond to, manage, and exploit institutional complexity and changes in emerging economies, particularly China. He has published papers in renowned academic journals such as Academy of Management Journal, Academy of Management Perspectives, Cambridge Journal of Economics, Economics Letters, Journal of International Business Studies, Journal of Management, Journal of Management Studies, and World Development. He is currently Associate Editor of the British Journal of Management, and serves on editorial boards of the Journal of International Business Studies and the Journal of World Business. He is a frequent commentator on Chinese economic and business issues in both domestic and global media (e.g., China Business News and Financial Times), and has provided policy advice and consulting service to numerous multinational and domestic companies in China.
Eric Zhao (赵雁飞)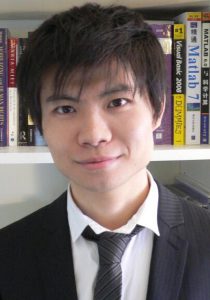 Eric Zhao is an assistant professor of Management and Entrepreneurship at Kelley School of Business, Indiana University. Eric's research has a central theme around the notion of 'strategic paradoxes', studying organizations that face difficult challenges, competing demands from multiple stakeholders, and important tradeoffs. In particular, Eric addresses strategic paradoxes in the context of social enterprises as well as in the areas of technological advances and cultural innovations. His goal is to help advance our understandings of how organizations wrestle with various tensions and succeed in converting tradeoffs into synergies.
Jasmine Hu(胡佳), Co-Chair (Micro)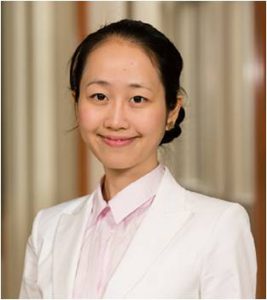 Jia (Jasmine) Hu is currently an Associate Professor of Management at the Fisher College of Business, the Ohio State University. Previously, Jasmine served on the faculty of the Mendoza College of Business at the University of Notre Dame for five years. Jasmine received her Ph.D. with concentrations in Organizational Behavior and Human Resource Management from University of Illinois at Chicago. Jasmine's primary research interests focus on understanding the interplay between leadership and teams, and leader characteristics and behaviors contributing to team effectiveness. Another main area that Jasmine has been working on is the formation and outcomes of prosocial motivation and behaviors. Jasmine's work has been evidenced in the management field's top journals such as the Academy of Management Journal, Journal of Applied Psychology, Organizational Behavior and Human Decision Processes, and Personnel Psychology and has been mentioned in media outlets, such as the New York Times, Washington Post, Fortune, ABC News, CNBC, MSN, CNS News, Huffington Post, and Yahoo! Finance. Jasmine's teaching experience includes courses of Organizational Behavior and Management Competencies at the undergraduate level and Leadership at the MBA level. In terms of consulting and applied experiences, Jasmine served as a consultant for Accenture (China) and McKinsey & Company (US) and conducted field research in companies across a variety of industries in both U.S. and China.
Wendong Li (李文东)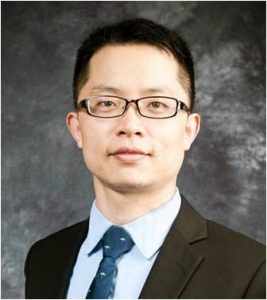 Wen-Dong Li is currently an assistant professor at the Department of Management, the Chinese University of Hong Kong. Prior to joining CUHK, he worked as an assistant professor at Kansas State University for 3 years. He received his Ph.D. from National University of Singapore in Organizational Behavior. His research interests focus on the antecedents and consequences of proactivity in three areas: leadership, work design, and career success. His research has won several awards including the Hogan Award for Personality and Work Performance from the Society for Industrial and Organizational Psychology, and International HRM Scholarly Achievement Award and Best Student Convention Paper Award from the Human Resources Division, Academy of Management. His work has been published in the Journal of Applied Psychology, the Personnel Psychology, and the Leadership Quarterly, and has also been covered in media outlets such as the Economist, USA Today, the Telegraph, and the Washington Post.
Jason Huang (黄磊)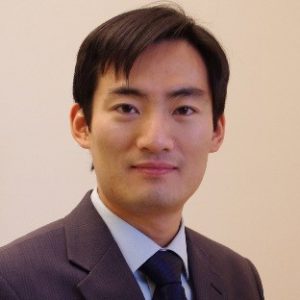 Dr. Jason Huang is an Associate Professor in the School of Human Resources and Labor Relations at Michigan State University. He received his PhD in Organizational Psychology from Michigan State University in 2012. Prior to joining the faculty at MSU, Dr. Huang served as an assistant professor for three years in the Department of Psychology at Wayne State University. His research addresses two broad themes:(a) personality and adaptability at work – how stable traits and dynamic processes enable individuals to adapt to various work situations; (b) training and transfer – what factors facilitate individuals' skill acquisition and subsequent applications.He also conducts extensive methodological research on insufficient effort responding.Dr. Huang's research has appeared in top tier journals such asJournal of Applied Psychology,Personnel Psychology,Journal of Management,Psychological Bulletin, andJournal of Personality and Social Psychology. He has been the recipient of the William A. Owens Scholarly Achievement Award by the Society for Industrial and Organizational Psychology.
Jessie Zhan(战宇杰)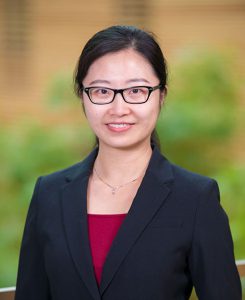 Yujie (Jessie) Zhan is an Associate Professor of Organizational Behavior/Human Resource Management in the Lazaridis School of Business and Economics at Wilfrid Laurier University, Ontario, Canada. She holds a PhD in Industrial-Organizational Psychology from the University of Maryland. Jessie's research primarily focuses on work stress and psychological well-being, older worker employment and retirement, and emotion and emotion regulation at work. Her research has been published at academic journals such as Academy of Management Journal, Journal of Applied Psychology, Personnel Psychology, and Journal of Organizational Behavior. She currently serves on editorial boards of Journal of Applied Psychology and Journal of Business and Psychology.